Home
Posted on December 12, 2014
The Original Out-of-Print Store Since 1975

WE NEVER SELL ON-LINE – THE GEMS ARE STILL HERE!

– 154 E Central Street Natick / Wellesley Line ( Directions )(508) 653-6921 Original Record prices have soared, since the recording industry re-focused its energies on vinyl records. All of these releases are sourced from digital masters, not the original analogue tapes,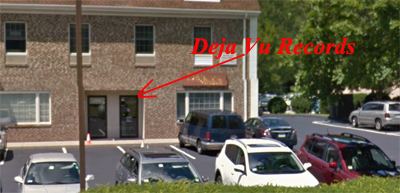 which no longer exist. As most techies will tell you converting back and forth just ruins the recordings. 180gram vinyl doesn't improve the recording or make it sound better. Why not get an original for 1/10the cost! Not on E-Bay. Not on Discogs but right here in your home town at your local record store Deja Vu Records in Natick. Our goal is to move inventory, as much as possible. Nothing has a price! Nothing is marked, Everything is negotiable! It's an old world barter or negotiate for sale terms, WOW! All stock is sorted by genre but not alphabetically, so you need to do the work and know what you want.  The stock is always changing and would be impossible to sort in order or even by artist. If we did that, we'd have to charge the same price as the big stores. You do the work you get the discount. Nothing is sold on E-Bay, this means rare stuff is mixed in with the junk. Dig-it! MAN!
TRY BEFORE YOU BUY – BEST PRICES EAST OF THE MISSISSIPPI
NEW ARRIVALS WILL BE POSTED HERE SO check back often!!!
We'll give you a call when the truck load arrives with new selections, or just stop in on a whim.
We'll be buying more in the next few weeks to rebuild our stock, be the first to know!! THE GOOD STUFF goes fast.
If you have vinyl to sell please call to make an appointment.
If you don't buy now OTHERS will and EVERYBODY loves  a great deal – forget online buying –  see  and listen before you spend a dollar. OVER 10,000 Movie Sound Track Titles JUST IN!!!!! [homepage_slideshow] HUGE COLLECTION OF JAZZ AND ROCK AND CLASSICAL FRESH !!! from the Attic – condition some NM others may vary 30,000 RECORDS JUST PURCHASED FOR THE HOLIDAYS buy now!!!

We DO NOT SELL ON EBAY – why?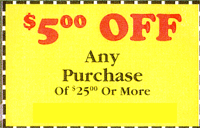 Unlike most used record stores who DO SELL on Ebay – YOU SEE EVERY THING WE HAVE – Not just what we can't sell on Ebay.
We also believe that selling online depletes our stock.
You get to inspect your purchase BEFORE you buy.
We accept trades and get to know our customers and pay close attention to what they are interesting in.
RECORDS FIND YOU AT DEJA VU ! – Like any well stocked store you may chance upon a title – The Easter Egg.
You DON'T PAY SHIPPING –
MAKE SURE WE STAY AROUND AND HAVE PLENTY OF MONEY TO BUY LARGE COLLECTIONS FOR YOU Buy from us instead of online … it's a lot more fun anyway and a good way to relax and kill an hour or two – big covers, great art work, readable liner notes. Come in and browse but we guarantee you will not be able to leave the store without buying something. THE MORE YOU BUY THE BETTER THE PRICE – where can you get a deal like that these days?     We buy used records and sell used records AND CDs at our record store. Rare Rock and Jazz at below Ebay prices many titles only $2. double albums for $5 in near mint condition! Print this page and receive an additional 10% off of your purchase of $5 or more. Print the coupon and get $5 off $25 or more. We are one of the largest used record stores in the area. No one has ever entered our store and left empty handed. LARGE DISCOUNTS FOR WHOLESALE CUSTOMERS AND VOLUME PURCHASES – DEALERS ARE WELCOME Our Hours are 11:00 – 7:00 Monday – Saturday ( call ahead to let us know your coming hours may vary) We get large collections through our store daily stock is constantly changing Vinyl is BACK read more get your copies now before you're priced-out! True Vinyl Collectors and Dealers know this store and would rather keep it a secret so they can have their pick become a regular and build an awesome collection.
---
10 Responses